Renta completes the acquisition of L&E Maskin
Renta Group Oy ("Renta Group" or "Renta") is pleased to announce the completion of the acquisition of Lars & Erik Maskin AB ("L&E Maskin" or "the Company") on 23 June 2022, which strengthens Renta's position in Sweden. L&E Maskin is one of the leading regional equipment rental companies in Northern Sweden with three depots, more than 30 employees and annual revenues of approximately SEK 100 million.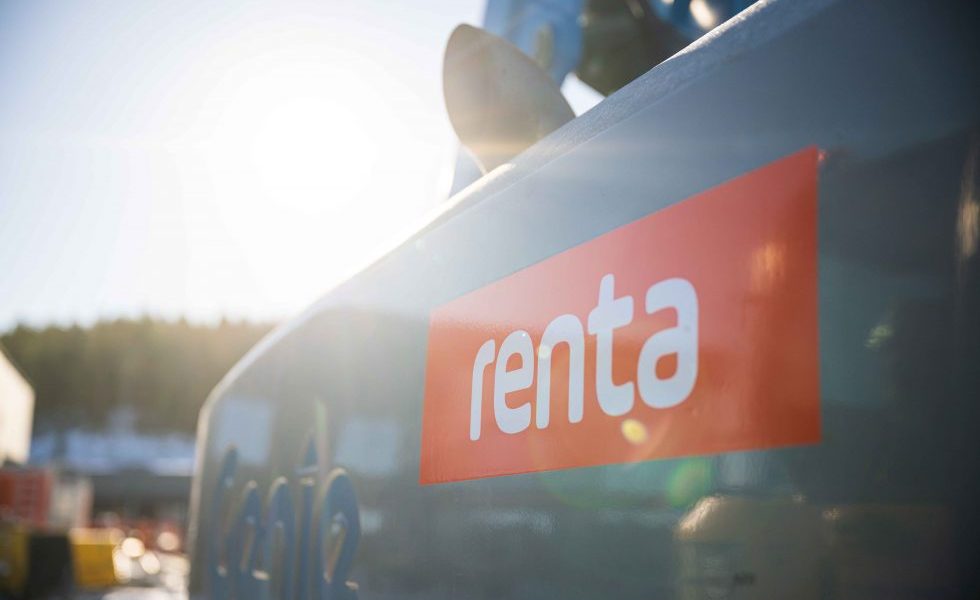 The acquisition provides Renta with a new presence in the northern region of Sweden and takes its total number of depots across Sweden to 50. L&E Maskin operates in fast-growing mid-sized cities which have a strong base of recurring demand. In addition, the region is attracting a significant amount of long-term infrastructure and industrial investments. Together with Renta, the Company is ideally positioned to benefit from growth opportunities in the region.
Kari Aulasmaa, CEO of Renta Group, said: 
"This acquisition strengthens our market position in Sweden as we continue to build a nationwide rental network. In particular, we are pleased to gain exposure to the attractive northern region and to join forces with a growing, profitable company that shares our value of providing excellent local customer service. We are very happy to welcome the talented people of L&E Maskin to Renta and look forward to working with them."
About Renta Group
Renta Group is a Northern European full-service equipment rental company founded in 2015. The Company has operations in Finland, Sweden, Norway, Denmark and Poland, with 105 depots and more than 1,100 employees. Renta is a general rental company with a wide range of construction machines and equipment along with related services. In addition to operating a network of rental depots, Renta is a significant supplier of scaffolding and weather-protection services. For more information, visit www.renta.com
About L&E Maskin
L&E Maskin is a machinery and equipment rental company based in Northern Sweden. The Company has more than 30 employees and three depots in Umeå, Lycksele and Sundsvall. L&E Maskin is a general rental company serving a broad customer base with a wide range of equipment and services.
Enquiries: ir@renta.com