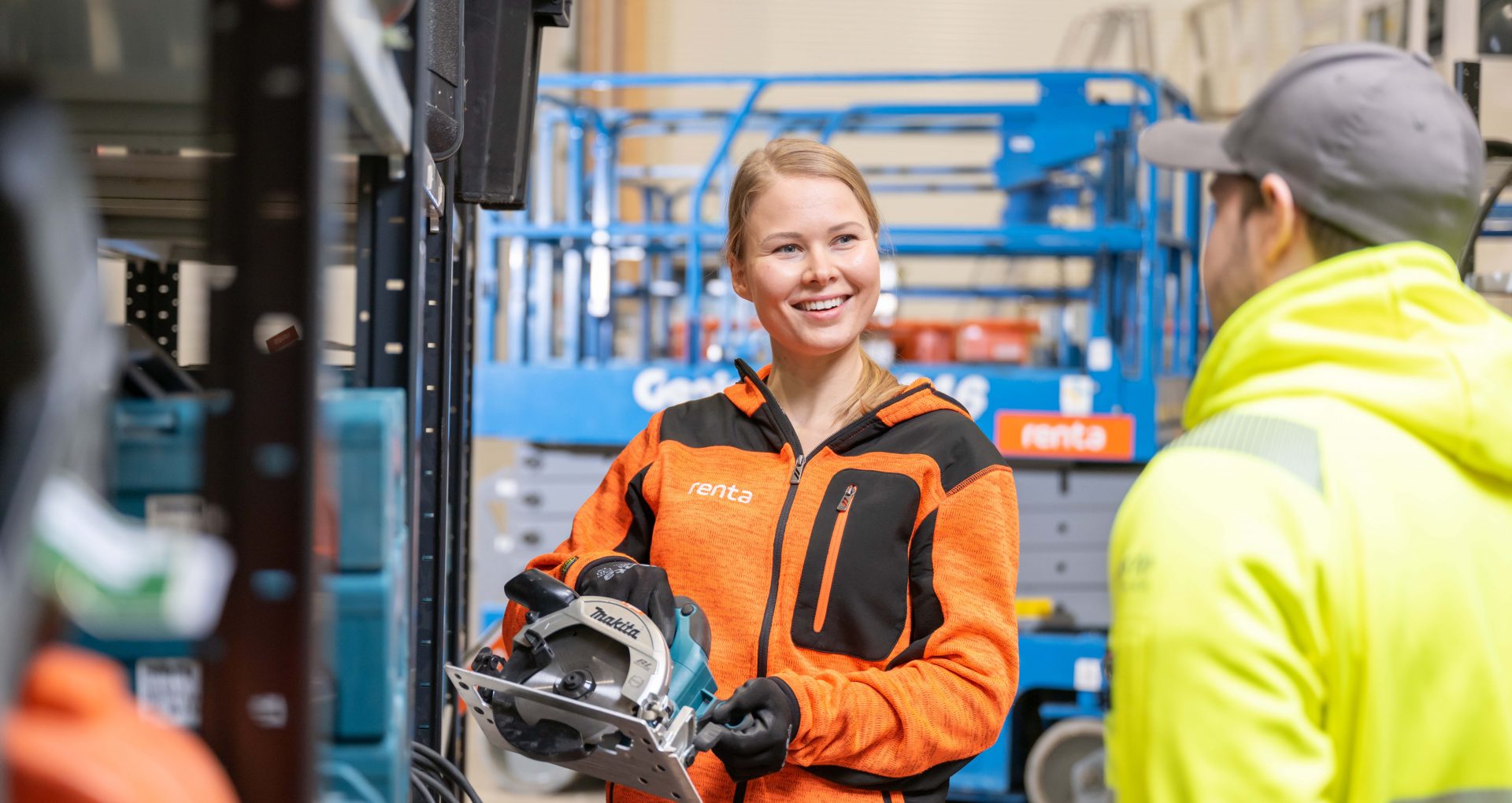 Services
What exactly separates us from other rental companies? Ultimately, it is not the high-quality equipment fleet or extensive resources. That is not to say we are compromising either of those.
We distinguish ourselves from our competitors by the way we work: focus on locality, an agile and lean structure, easy rentals and a winning culture.
Our customers have expressed that we understand them, respond to their needs and solve their problems without delay. They have also said that working with us has been easy and enjoyable.
Our promise crystallizes this:
We are professionals worth your trust
We rent professional construction machines and equipment for both companies and consumers. Our equipment fleet consists of trusted and well-known brands. From our comprehensive range you will find big and small construction machinery and equipment.
You can trust us to always deliver you the right equipment, in the right place at the right time. With Renta's high-quality fleet and extensive depot network, we can flexibly accommodate even the greatest needs.
We rent for example:
Aerial lifts
Hand-operated Construction Machinery
Earthmoving Machinery
Excavators
Air Compressors & Tools
Power Generation & Climate Control Equipment
Safety Equipment
Fuel Tanks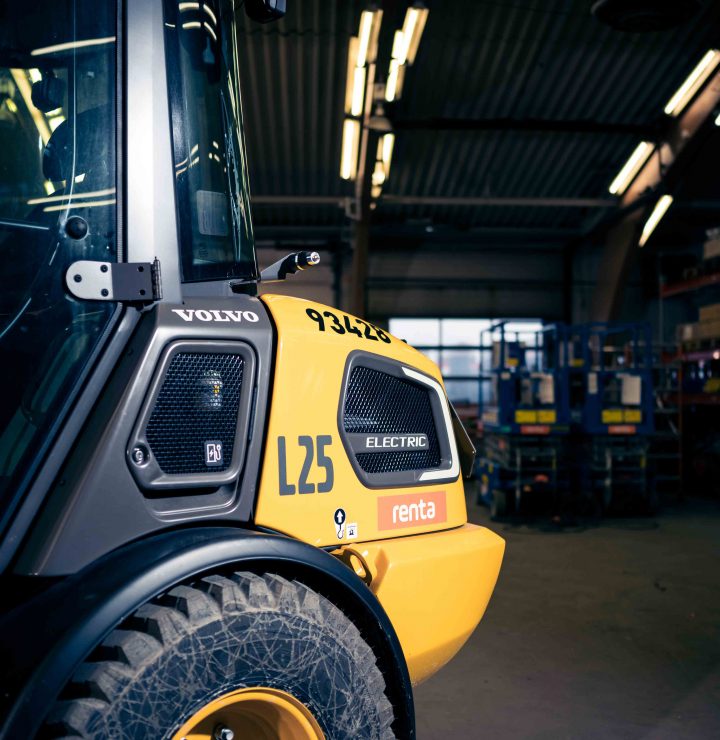 We design and manufacture our modern on-site facilities and temporary spaces with our partners. We have developed our facilities in cooperation with our customers to serve all their needs. We also provide furniture suitable for the construction environment.
Our modular on-site facilities can be used in construction projects, events and as temporary spaces. For example, we have provided temporary facilities for a hotel reception.
Our facilities are equipped with the latest technology to make our customers' everyday life easier and worry-free.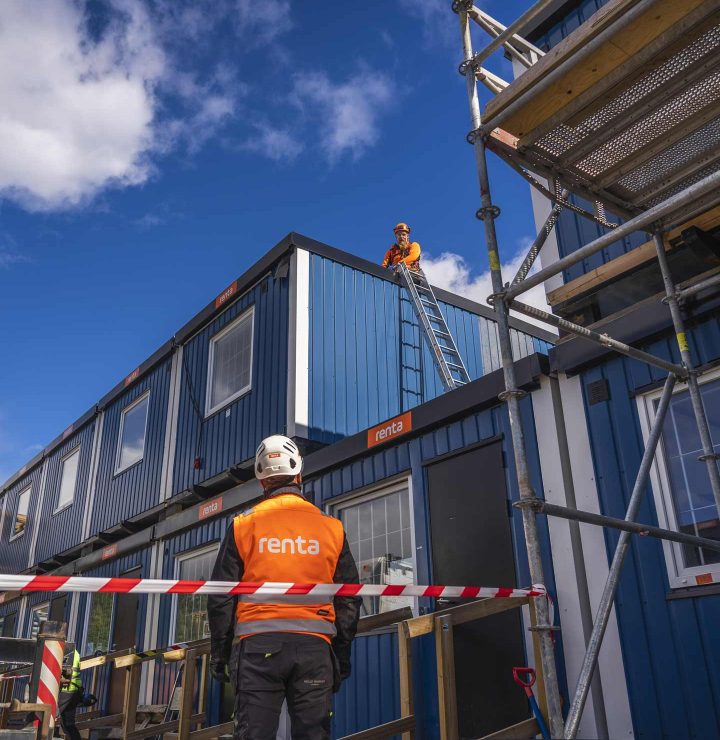 Scaffolding & weather protection
Scaffold design and logistics are the key to a successful construction site. We rent and install scaffolding and weather protection for projects of all sizes.
We guarantee that your construction site is safe and well-operated. We will provide you with full service from the pre-offer phase to inspection. Our professional staff will ensure a fast and stable assembly and disassembly. Our scaffolds are suitable for projects of all sizes around the year.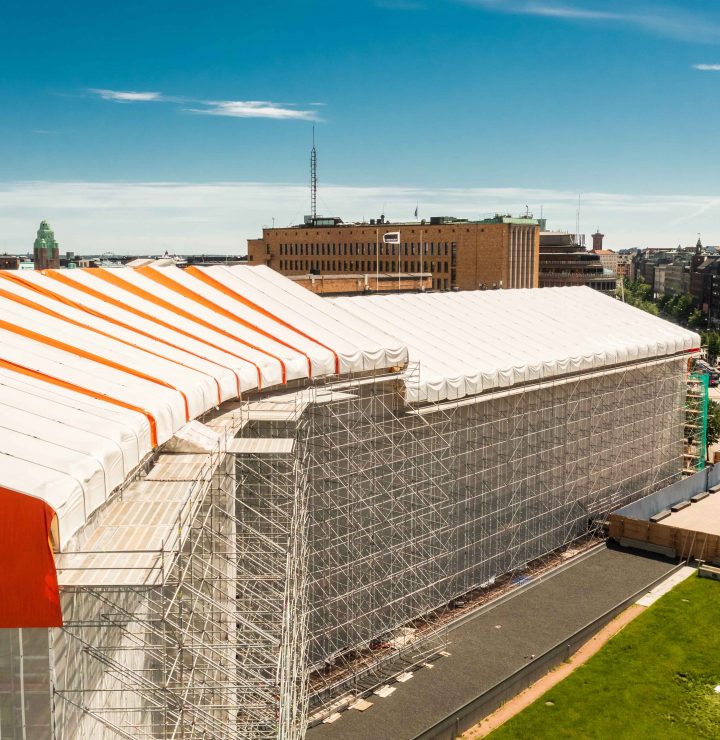 We also provide installation and design services for construction sites. Renta can provide you with everything you need, quickly and easily on a turnkey basis. A well-functioning construction site requires trusted partners.
We provide
electrical and lighting services for the construction site
heating and drying
installation of on-site facilities incl. walkways
maintenance services for facilities, electrical, drying and
heating equipment
storage services
project planning
transport and lifting