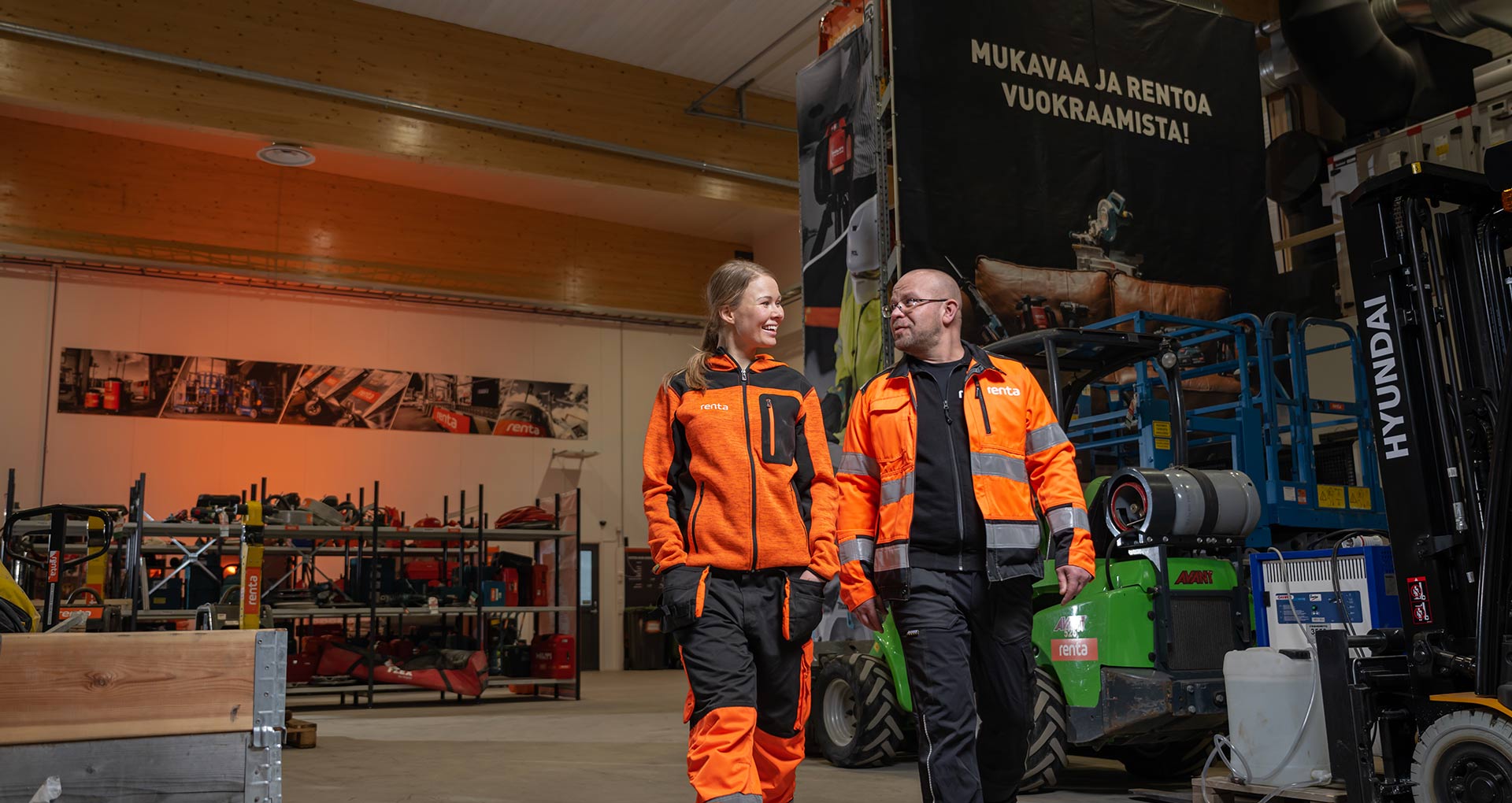 Five good reasons to be one of us
Entrepreneurial professionals. Hard-working, active and trustworthy. Experts who see the big picture and see things through. That is what they say about us. And that is why they praise and recommend us.
1: Workmates & Culture
Our open culture gives everyone the chance to be themselves and respect one another. According to our occupational wellbeing survey, members of our staff enjoy their job because of the positive spirit in their local team.
2: Local decision making
We work in local teams. We know the people and the environment in our area. That is why we are authorized to make decisions locally.
3: Advance in your career
We value each and every employee as a person. We want our employees to grow with the company and get ahead in their lives and career.
4: Versatile job assignments
We are still a young company, where every day is different. We are continually developing with global innovations to provide our customers with the best rental experience. We want every employee to succeed and listen carefully to ideas, thoughts and wishes presented by people – no matter the position. If developing yourself is in your nature, you will love working with us.
5: We appreciate our people
Renta is an employee-owned company where people are put first. We offer our employees permanent employment and diverse benefits starting from free occupational health care. At Renta, everything is based on openness, trust and mutual respect.
"The first goals are for our people to feel well at work and for people to truly want to work for Renta. If we achieve those goals, that well-being is inevitably projected on our customers, who then will feel the same way about working with us. I believe the figures will ultimately sort themselves out."
–Kari Aulasmaa, CEO