Immediate error spotting – powered by VR
A group of researchers and machine rental professionals huddle in a room in the EVA lab at Tampere University's Hervanta campus. The walls are clad in chroma-green fabric. Standing in the middle is CIO Joel Särkkä of Renta. In front of his eyes lies a wildly different scene, however.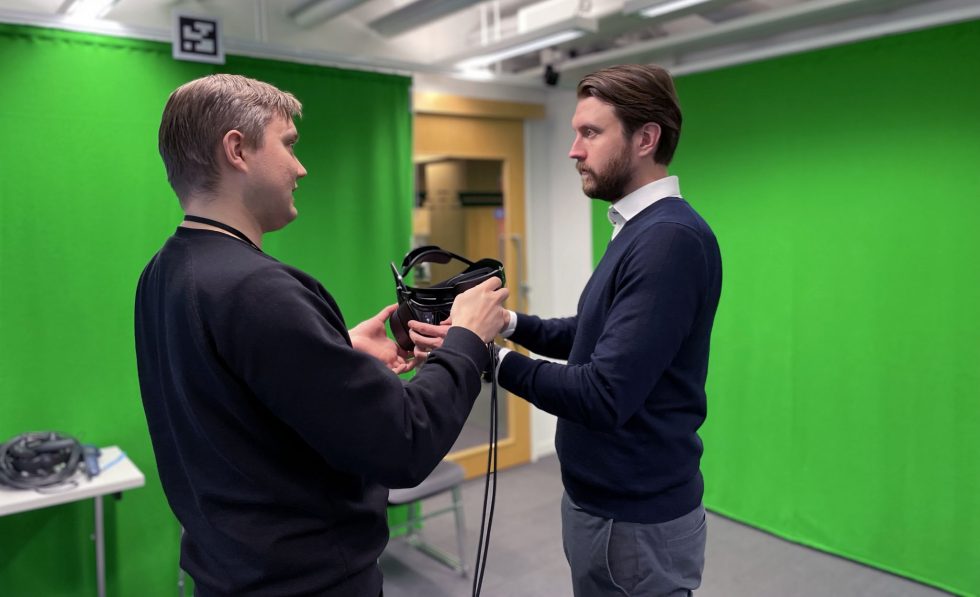 Särkkä is wearing top-of-the-market Varjo XR-3 glasses. The agenda is to discover what kind of new opportunities virtual reality (VR) and augmented reality (AR) could offer in the machine rental business.
"These exercises are necessary because, with VR, you can simulate anything and everything. However, that also presents a problem; we must carefully consider what we should simulate and what processes these technologies enable," explains doctoral researcher Osku Torro from Tampere University's Unit of Information and Knowledge Management.
"Technologies can enhance existing processes but also create something completely new. Therefore, we need to have specific discussions about what it means for each company," Torro points out.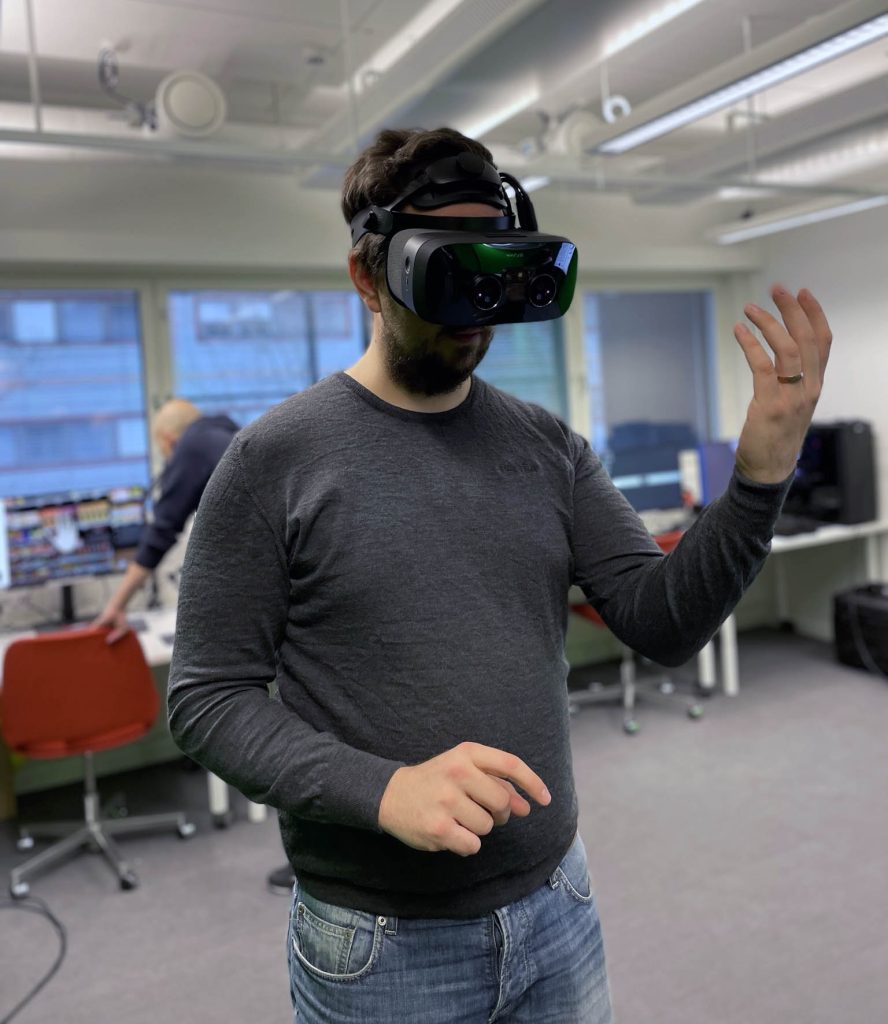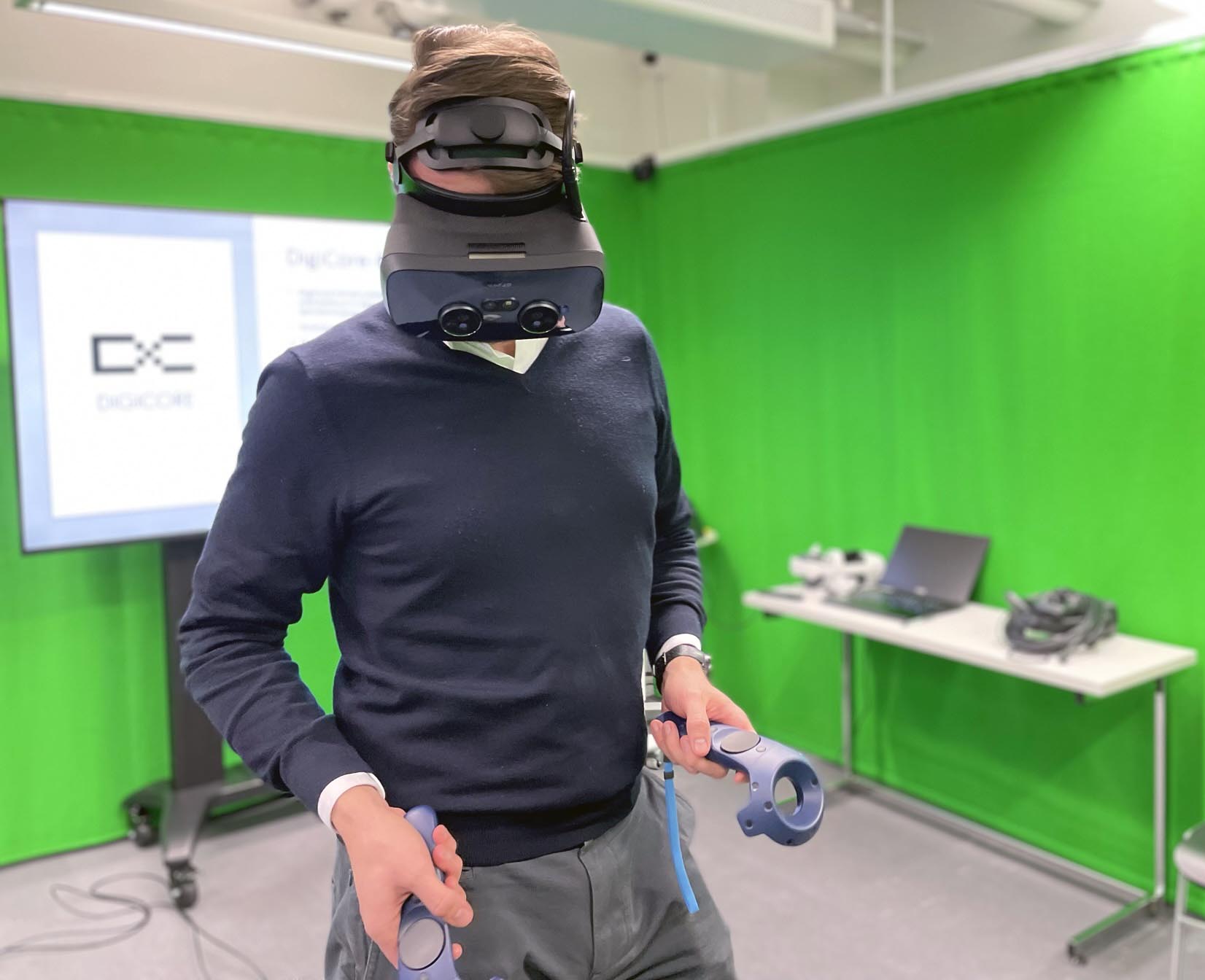 "That is an obvious benefit compared to making a complete physical prototype and only then realizing – oh, there seems to be a mistake.""We've had many architecture, design, and construction companies visit us. If you can visualize the plan before it goes into production, you can potentially spot errors immediately and take customer feedback into account. That is an obvious benefit compared to making a complete physical prototype and only then realizing – oh, there seems to be a mistake," explains another doctoral researcher Henri Jalo.
The researchers explain that the next step in VR glasses is the Meta Quest Pro – a product from the owner of Facebook, Instagram, and WhatsApp. Torro and Jalo have just begun learning about this new set's capabilities and possibilities in their VAM Realities research project. Their work aims to get the best ideas implemented in projects and, through that, eventually create technological exports from Finland all over Europe.

Henri Jalo, Osku Torro & Heikki Vuorinen
As a machine rental company, Renta is naturally interested in developing existing processes and discovering new opportunities that VR and AR can offer.
"For us, it is essential to cooperate with top Finnish universities where they are carrying out this pioneering research work. This also allows us to anticipate the future trends that we will face in the near future", explains CIO Joel Särkkä.
"Today, we agreed to continue the dialogue with the research team and monitor how these augmented reality capabilities develop. We expect to discover new helpful services from this collaboration to improve our personnel's everyday life and increase customer satisfaction."
"Renta is experiencing a solid year in 2022, but we are constantly keeping our eyes on tomorrow's capabilities, " Joel Särkkä sums up.