Niklas Rosenström Depot Manager, Kerava

"A good balance of responsibility and freedom"
Depot manager Niklas Rosenström started his career in equipment rental in 2006. The idea was originally proposed by Rosenströms father, and Rosenström says he has enjoyed his career so far.
"Dad asked me if I would be interested in trying my hand in the rental business. I've been on the same path ever since."
Rosenström started at Renta's Vantaa depot as an equipment technician. The first year in Vantaa went well, and after the launch of the Kerava depot, Rosenström was promoted to a new position as a depot manager in 2017. There is a good balance of responsibility and freedom, which Rosenström is quite pleased with.
– Our policy of local decision-making makes it possible to react instantly to various situations, which in turn benefits our customers. We don't have to waste precious time waiting for someone to respond, because we are allowed to decide and act independently, to the best of the customer and the company.
Rosenström appreciates the good mood, can-do attitude and team spirit at the depot, which in his opinion is present in the whole company as well.
– Although there is a lot of work to do and sometimes schedules are tight, we are getting by just fine when everyone is pulling in the same direction. Things go well when there are no free riders and everyone has a healthy, brisk attitude. Rental business is very much a team sport.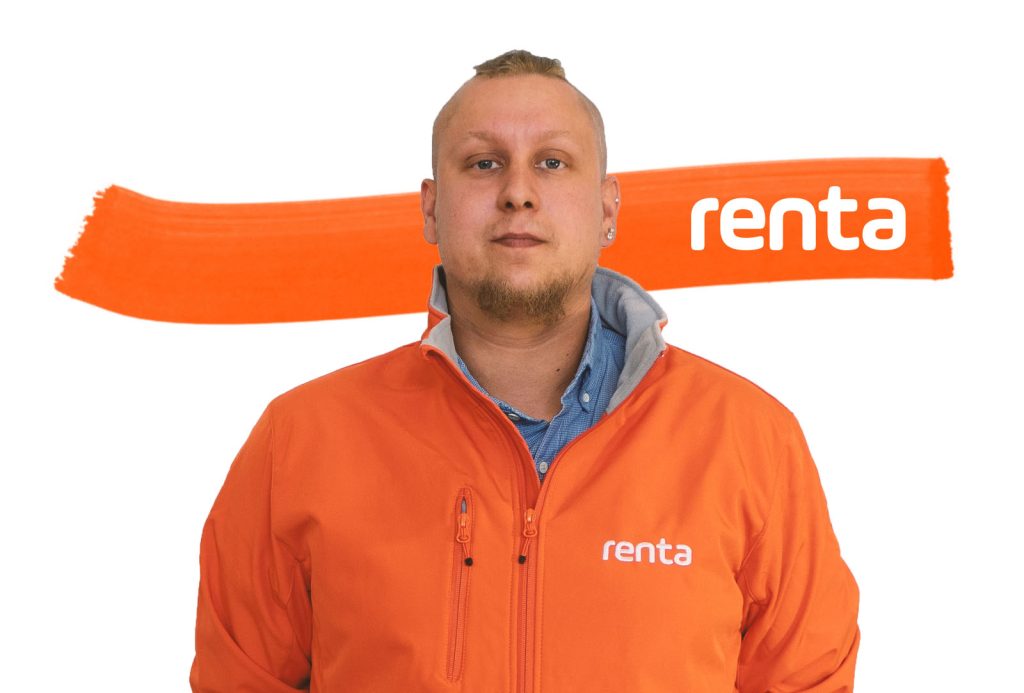 Niklas Rosenström
Education: Primary School
Working in rental business: since 2006
Started at Renta: August 2016
Current position: since September 2017
Why would you recommend Renta as a workplace?
– Renta is a fresh company in the field, and we have a modern approach in what we do. Our staff is really professional and team spirit is very, very good!