Nico Tiihonen, Marketing and Communication Specialist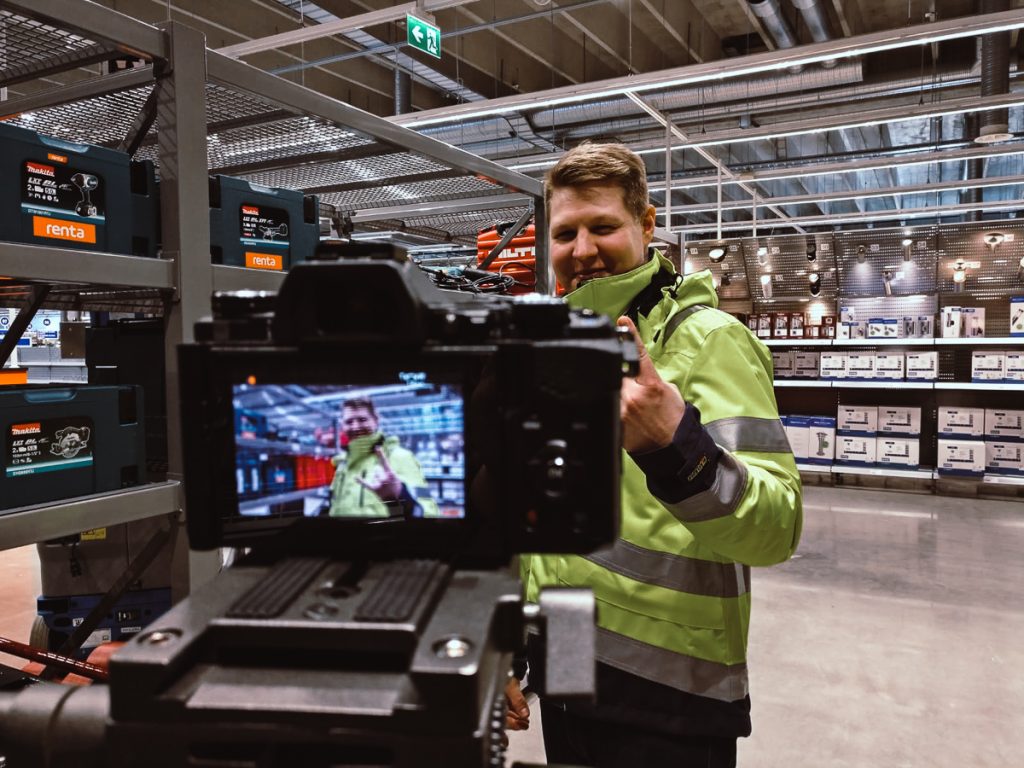 "Here people can genuinely be themselves, and be professional at the same time."
Renta acquired the equipment fleet of a large construction company in December 2016. Before the final agreement, Renta needed an inventory of the whole fleet, spread out in multiple sites. For this job, Renta was looking for a versatile project-based employee, who would count and register everything and also carry out maintenance work for the equipment.
The project required computer skills and knowledge about the equipment.
For Nico Tiihonen, working in an equipment rental company was already familiar through previous summer jobs. A friend informed Nico of the open position.
After a few phone calls and one visit to Renta's depot at Lahti, Nico signed his first contract with Renta.
– I explained right in the first job interview, that one day I would like to work at Renta in marketing and communication. Immediately after the initial company presentation I knew that I could add value to this youthful company, says Tiihonen.
For the first three months Nico toured the sites and took an inventory of the purchased equipment. In addition to producing the inventory, Nico serviced and marked up the acquired machines as well as carried out other day-to-day operations.
At the same time Renta was planning to hire a marketing and communications professional. The ever-expanding depot network required a full-time professional to the take care of branding and to deal with daily marketing operations.
Two person power team creates content that feels like Renta
– Nico had the right educational and professional background with previous experience in marketing. We were seeking a young and innovative person to fit this position, because we wanted to take advantage of the possibilities offered by modern technology, says Kari-Tapio Saarela, Renta's chief operating officer.
In April 2017, Nico started as Renta's marketing and communications specialist. Job assignments include various marketing and communication tasks.
– My days are filled with planning and implementation of our marketing and communication. I collaborate a lot with our depots. Our goal is to help them in every possible way. We are here for them.
Nico has set up an effective and agile marketing and communications department – fit for the culture at Renta.
– We have an effective team of two marketing professionals. Just like our depots, we are very agile and quick to react, and we can do almost everything in-house. Our team can produce content that looks and feels exactly like Renta.
– I have enjoyed my time at Renta, because we have an amazing team spirit throughout the  whole network. Our people are highly capable professionals, but we still have a relaxed atmosphere. You can tell that each and every person wants to constantly improve our functions, in order to serve our customers even better, Tiihonen sums up.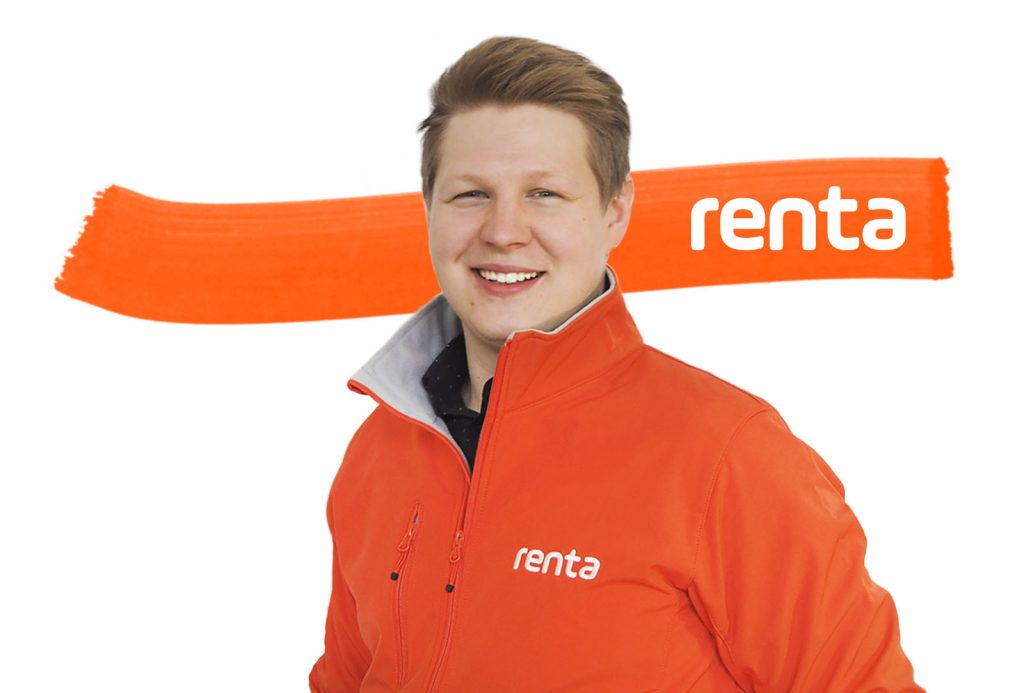 Nico Tiihonen
Education: BBA, LAMK (2014)
Started at Renta: January 2017
In current position: April 2017
Why would you recommend Renta as a workplace?
– People are given trust and respect. Here people are genuinely accepted as their own personalities. We also have a genuine opportunity to advance in our career through our own strengths and skills.