Mikko Virkilä, Depot Manager, Turku

"People are genuine. There's no useless pretending."
Depot Manager Mikko Virkilä has worked in machine rental industry since 2001. He ended up working as a technician at a depot in Turku after his service in the Finnish Defence forces (which about 80% of Finnish men complete).
– The job at the machine & equipment rental company sounded interesting, although it was not particularly the job I had trained for, says Virkilä.
Virkilä started at Renta in 2016. He was happy to accept the position of depot manager at a brand new depot after a long experience as a technician.
– This was a chance of a lifetime. I've been a firm believer in the way we work at Renta from the very beginning. It's much easier to serve our customers when we have the chance to be flexible and quickly come up with solutions.
Admiring orange views on the way to town
The day-to-day work in Turku can be hectic at times, because Renta wants to be a one stop shop for the customers.
– We need just one call or a message, and we will set the wheels in motion. For that, we need a great team that keeps delivering top level service.
In his team, Virkilä appreciates the professional skills and experience of all his colleagues. He sees his work as meaningful, and a good dose of local, Turku-style humor helps keeping up a positive vibe.
– I enjoy going to work each and every morning, because everybody can be their true self. We use a lot of humor to make even the toughest jobs feel reasonable. Our humor spreads easily, making our customers enjoy their visits to our depot too.
– I can see the end result of our work on my way to town. I see orange views all over, Virkilä smiles.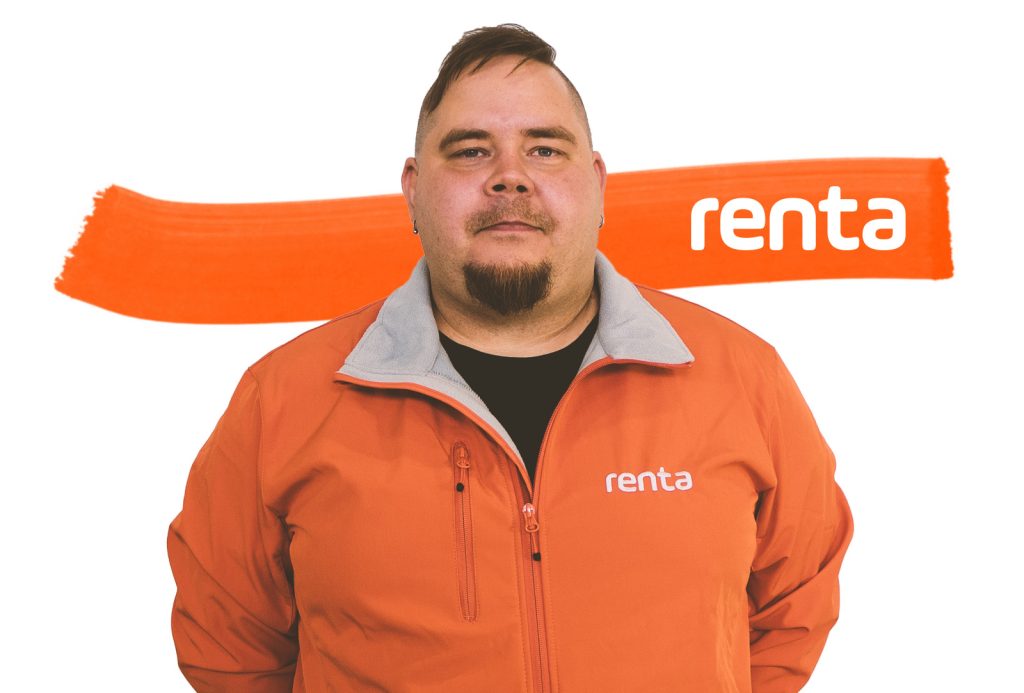 Mikko Virkilä
Education: Heavy Vehicle Mechanic
Working in rental business: since 2001
Started at Renta: May 2016
Why would you recommend Renta as a workplace?
– Renta is a youthful, constantly evolving, motivating and fun workplace. People are genuine. There's no useless pretending.