Mikko Rämänen Sales Manager, Jyväskylä


"A good team spirit exists throughout the company."
Mikko Rämänen started in the equipment rental business in 2012. Today, he is a regional sales manager at Renta Jyväskylä, Finland. He first got interested in the business while working in a hardware store and as a technical salesman in the plastics industry. Rämänen ended up at Renta through applying for an open position.
– As a technical salesman, my customers consisted of hardware stores, construction and plumbing companies, earthmoving contractors and such. The equipment rental sector is an interesting business and this is a very versatile job.
Rämänen started at Renta in 2016. With a background as an account manager in the rental industry, Rämänen was happy to take part in building up a new machine rental depot in Jyväskylä as a regional sales manager.
– I started working for Renta in the early days. An opportunity presented itself for me to join the crew.
Getting down to business with a local touch
– My basic day is pretty busy. Lots of stuff going in and out. There is a good amount of variation: I'm drafting offers, visiting sites or planning tailored solutions with the customers to fit a specific need.
The hectic days are best dealt with by utilizing the right tools and good teamwork. Competent subcontractors and amazing customers make the daily operations easier.
– We have an amazing crew of people in our Jyväskylä depot and things are running smoothly. Our team spirit is great throughout the company. Everyone is really putting in work and helping one another. For example, if our depot needs something, another depot will step in and send us the equipment we need – with no hassle whatsoever.
Rämänen appreciates the Renta philosophy of focusing on local depots.
– It's one of our strengths. We are able to react quickly to situations. We know the local market, the region and how things work around here. That is a clear benefit for us and our customers. We also tend to favor local subcontractors.
– We have an amazing team spirit. I'm very happy that employees are valued at Renta. For example, we have good employment benefits for everyone and employees are really taken care of. Rämänen mentions Smartum Exercise benefit as the most recent addition.
– Welcome to Renta!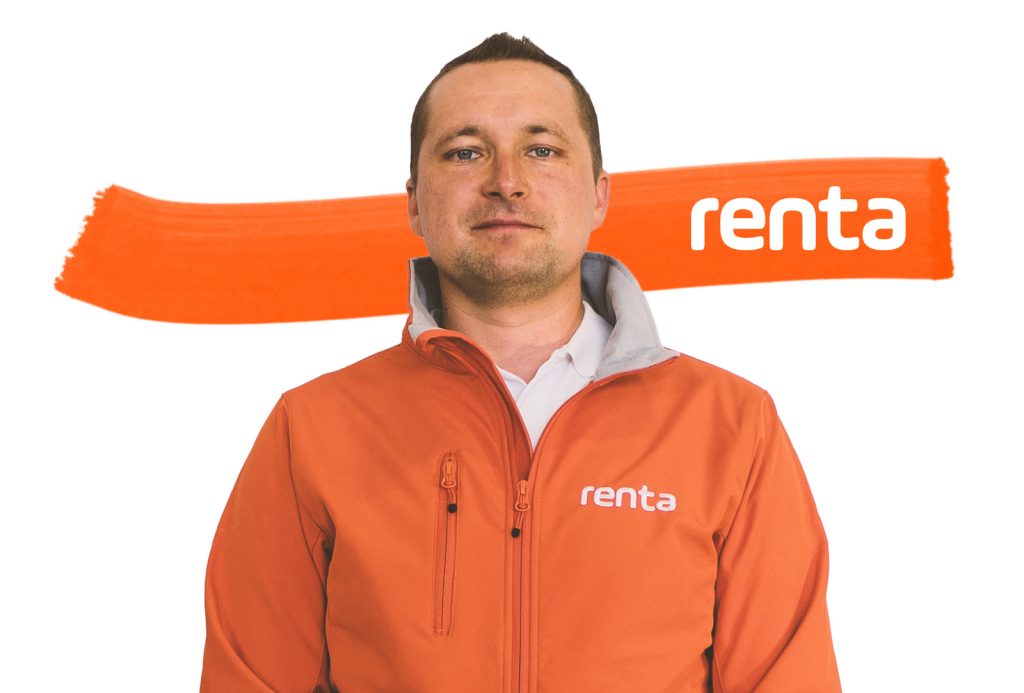 Mikko Rämänen
Education: Building construction technology, Vocational school
Working in rental business: since 2012
Started at Renta: July 2016
Why would you recommend Renta as a workplace?
– We have a great team spirit and we are genuinely interested in our field and our customers. The staff enjoy good employment benefits and are genuinely looked after. Renta is also a pioneer in developing the business, for example through digital solutions. We are working on reforming the industry – to serve the customers a bit better.